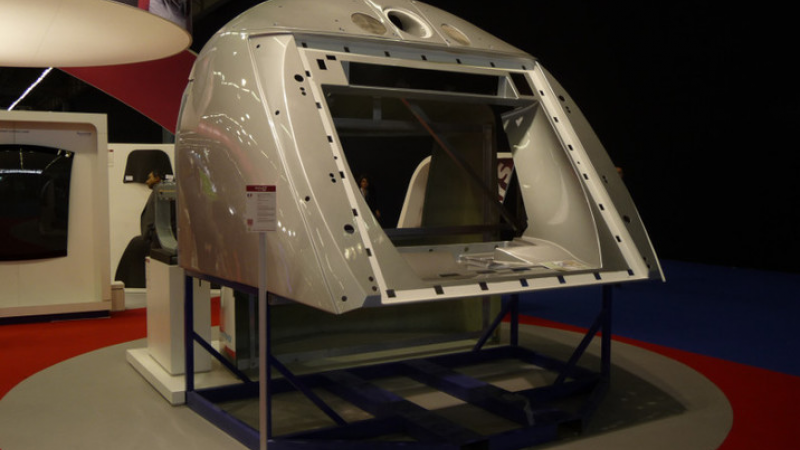 10 Apr

cabin made of vegetable fibers

This Regio 2N train cab is one of the largest composite parts reinforced with vegetable fibres.

This rail demonstrator was first presented at JEC World 2017 in Paris Nord Villepinte.

This piece is the result of the action of the actors of the SINFONI investment project of the future:
Lead Partner: Fibre Research Development (FRD)
Materials and processes: Stratiforme Industries – Bombardier
Reinforcements: EcoTechnilin – Eyraud
Fibres: Calira – Decock s.a. – La Chanvrière
The cabin of the Regio 2N train is usually produced with glass fibres in infusion and moulding in contact. It has been completely redesigned and redesigned by computer to substitute this synthetic material with flax and hemp fibres as reinforcements. The Regio 2N cabin was manufactured in collaboration between producers, manufacturers and experts to choose the laminations to be applied and to optimize manufacturing techniques.
The use of vegetable fibres as reinforcement in the railway industry has been possible with the same processing methods while allowing a weight saving of at least 20% on the part.
Source : Jeccomposites